Lucy Locket Land's 1st Birthday Party!
Posted on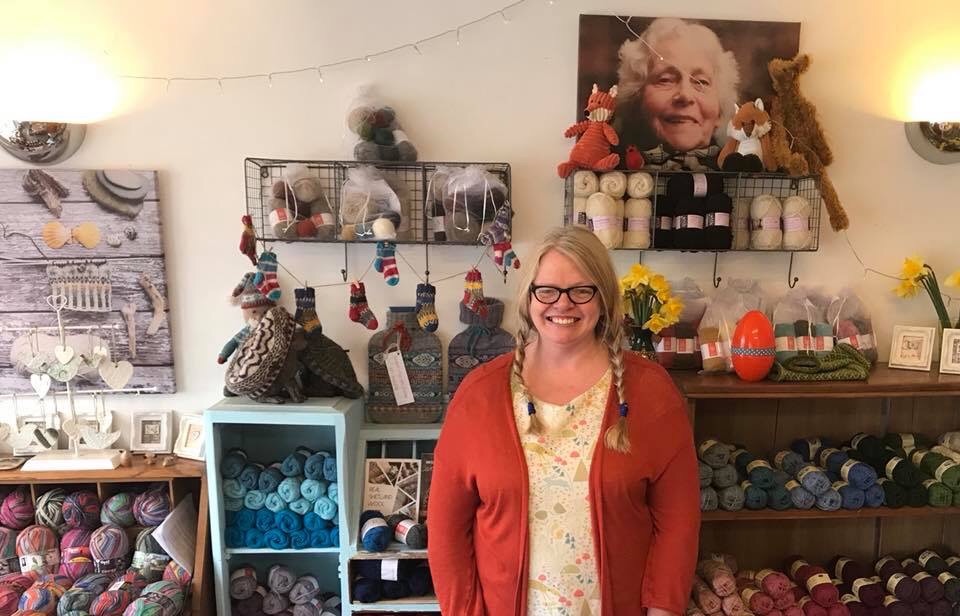 https://www.justgiving.com/fundraising/lucylocketlandshop
Meet Lucy Mckelvey or as she is better known Lucy Locket.......
Lucy is the proud owner of Lucy Locketland which is located amongst some other lovely shops such as Dog an Daisy - gifts and interiors and Busy Lizzie - Cafe and Deli in Dovedale Road, Fulwell, and to celebrate her shop's first birthday on the 3rd 0f April 2018, she will be holding another fundraiser, this time in aid of St Benedict's Hospice!!!
Anyone who knows Lucy or has been to her shop will see that its more than just a shop and in Lucy's words is a "creative community" where people can come to make friends, attend one of her knit groups or knitting club, or take part in the many craft workshops available from spoon whittling and willow weaving to pottery and textile crafts. On entering the shop expect a cuppa, friendly chat and a warm welcome.
Lucy is a keen fundraiser and supporter of the hospice as her dad Professorr Tim Lovel was a consultant at the hospice for many years, in fact Tim moved his family here from down South 30 years ago this year so that he could follow his passion for working with terminally ill patients. Lucy feels like the hospice has been a huge part of her life and is very proud of her father's work so is keen to support in any way possible. Lucy still has her (in her words) "a funny southern accent" but considers the North East as her true home.
Professor Lovel made the decision to move 30 years ago to help the patients of St Benedict's as he said, "I wanted to help the person rather than treat the illness" and hospice consultancy was "his kind of medicine" the decision to relocate the family came from his compassion for patients in need and a passion to work with patients at a very worrying and difficult time of their lives. He also worked at St Clare's Hospice in Jarrow and following his retirement he was appointed to the charity's Board of Trustees where he served us a Trustee for a number of years.
Lucy will be raising money at her first birthday party on April 3rd, by hosting an extra-long all day knit group in her shop starting at 10.30am right though till 8.30pm where there will be donations of £5 to take part, and £1 from each donation will go towards the lunch that will be provided by the nearby Busy Lizzie Café and Deli, who have been kind enough to offer a sandwich lunch at a much reduced cost so as much of the proceeds as possible go to the hospice. Lucy will be holding a fun tombola on the day and encouraging people to get involved and support our hospice.
All are welcome, if you would like to pop along